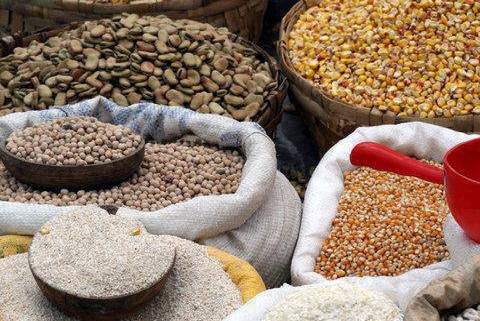 no
Maintaining the health of your gut is probably the number one thing you can do for your overall health. While you might think your gut is in perfect shape, it may not be! After all, the body is an integrated ecosystem, so imbalances in one area of the body can manifest themselves in an entirely different area.
Researchers are becoming increasingly aware that an unhealthy gut can compromise things like immunity, cognitive function, healthy weight, hormonal balance and much more. One of the easiest things you can do to heal your gut is to add beneficial bacteria, known as probiotics, to your daily diet.
Enjoy Greater Immunity
Surprisingly, 80% of our immune system is located in our digestive system! That means by boosting gut health, we naturally boost our immunity too.
Many studies have shown that regular intake of probiotics has a positive effect on immune health. Even when our bodies are under extreme pressure probiotics can give us a much needed boost, with research showing that long-distance runners who supplement with probiotics enjoy greater immune function.
Treat Inflammation
Chronic inflammation in the body is linked to a multitude of illnesses like asthma, allergies, heart disease, cancer, premature aging and more. Probiotics may actually help quell this excess inflammation and prevent or improve its associated conditions.
One study, carried out in Ireland, found that certain probiotic bacteria can help treat patients with inflammatory conditions such as Chronic Fatigue Syndrome, psoriasis and ulcerative colitis.
Reduce Blood Pressure
A review of nine studies has shown a definite link between consuming beneficial bacteria and lower blood pressure levels – something that should be of particular interest to the one in three Americans suffering with hypertension.
Lower Cholesterol
<!<!p> Probiotics may be one of the many foods and drinks that can help lower cholesterol, according to a study of middle-aged men. They found that a daily fermented milk drink (a natural source of probiotics) reduced total cholesterol and LDL ('bad') cholesterol levels by 6% and 10% respectively. <!> to load up on probiotics before traveling, as they are a safe and effective way to prevent infectious diarrhea, says an analysis of 23 trials.
Cure Urinary Tract Infections
https://thalassanutrition.com/wp-content/uploads/2019/07/10547428_10152260963837333_2802558922229361108_n.jpg
720
480
Eric Lecras
https://thalassanutrition.com/wp-content/uploads/2018/04/web_logo.png
Eric Lecras
2019-07-10 11:53:07
2019-07-10 11:53:12
what protein that is needed by our bodies.