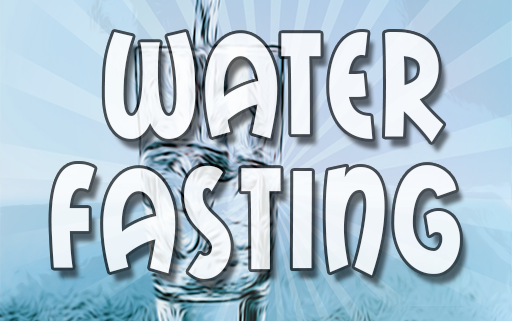 no
Historical records tell us that fasting has been used for health recovery for thousands of years. Hippocrates, Socrates, and Plato all recommended fasting for health recovery. The Bible tells us that Moses and Jesus fasted for 40 days for spiritual renewal. Mahatma Gandhi fasted for 21 days to promote respect and compassion between people with different religions.
For much of human history, fasting has been guided by intuition and spiritual purpose. Today, our understanding of human physiology confirms the powerful healing effects of fasting. A recent study shows fasting for three days may even regenerate the entire immune system.
Fasting is a powerful therapeutic process that can help people recover from mild to severe health conditions. Some of the most common ones are high blood pressure, asthma, allergies, chronic headaches, inflammatory bowel disease (ulcerative colitis and Crohn's disease), irritable bowel syndrome, adult onset diabetes, heart disease, degenerative arthritis, rheumatoid arthritis, psoriasis, eczema, acne, uterine fibroids, benign tumours, and systemic lupus erythematosus.
<!<!p>Fasting provides a period of concentrated physiological rest during which time the body can devote its self-healing mechanisms to repairing and strengthening damaged organs. The process of fasting also allows the body to cleanse cells of accumulated toxins and waste products. <!<!p>Fasting gives the digestive tract time to completely rest and strengthen its mucosal lining. A healthy intestinal mucosal lining is necessary for preventing the leakage of incompletely digested proteins into the bloodstream, thereby offering protection against autoimmune conditions. A healthy digestive tract also helps to protect the blood and inner organs against a variety of environmental and metabolic toxins. <!<!p>A fast that is appropriate for your situation will allow for you to experience some or all of the following: <!<!p>More energy
Healthier skin
Healthier teeth and gums
Better quality sleep
A clean and healthy cardiovascular system
A decrease in anxiety and tension
Dramatic reduction or complete elimination of aches and pains in muscles and joints
Decrease or elimination of headaches
Stabilization of blood pressure
Stronger and more efficient digestion
Stabilization of bowel movements
Loss of excess weight
Elimination of stored toxins
Improvement with a wide variety of chronic degenerative health conditions, including autoimmune disorders <!<!p>It is important to understand that the detoxifying and healing processes that occur during a fast are also active when a person is consuming food. A fast can be helpful for people whose conditions are not improving as quickly as they would like, or for people who have health conditions that require a concentrated period of healing to resolve. It is also important to understand that the most important part of a fast is how a person lives after the fast. Fasting can provide a clean and revitalized foundation upon which you can build and maintain a strong and well-conditioned body by consistently making healthy food and lifestyle choices. <!<!p>What follows are answers to commonly asked questions about fasting: <!<!p>Q. How do I know if I need to fast? <!<!p>A: The answer to this question depends on your health status and goals. For many people, adopting an unprocessed, whole food diet, engaging in a sensible exercise program, acquiring restful sleep, and living in a relatively unpolluted environment will provide the necessary conditions to recover and maintain vibrant health. If a person is having a difficult time making necessary dietary and lifestyle changes, fasting can be a powerful way of accelerating health recovery. Fasting can also reset the sensitivity of the nervous system, providing an effective way of overcoming dependencies on caffeine, nicotine, alcohol, other recreational drugs, salt, sugar, and other stimulants. After fasting, many people marvel at how sweet romaine lettuce is, how refreshing apples are, and how wonderfully delicious baked potatoes are – without sour cream and butter! Many of us have been eating rich, salty, and sweetened foods for so long that we are unaware of how good foods taste in their natural, unprocessed states. > fluctuates according to our moment-to-moment physiological needs. When we are active, our metabolic rate speeds up. When we sleep, our metabolic rate slows down. In the same way, when we fast, our metabolic rate slows down because our physiological needs are lower than they are when we are consuming food and going about our regular activities. When a fast is broken and a person returns to eating and more activity, her metabolic rate increases to match her increasing physiological needs. > uring a fast is our digestive and assimilative capacity. Fasting provides an opportunity for our digestive organs to heal and make more efficient use of the nutrients in the foods that we consume. Weight gain or loss is always a simple function of how many calories we take in versus how many we expend. If your primary goal is to be at a healthful weight for your unique disposition, the optimal approach is usually to combine an unprocessed, whole food diet with a regular aerobic exercise and strength-training program.
https://thalassanutrition.com/wp-content/uploads/2020/07/1FQ8omQJnZMk2ZmPf-dne_pdyZzZGccZ8qS8o2RM0mqhsxOi36GBKKJ9sR3AkCGQmytp.png
512
512
Eric Lecras
https://thalassanutrition.com/wp-content/uploads/2018/04/web_logo.png
Eric Lecras
2020-07-09 00:25:53
2020-07-09 00:25:53
Fasting .