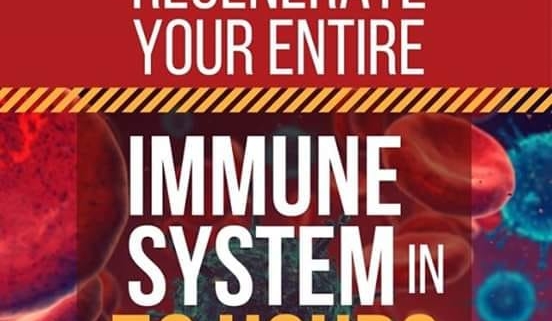 no
Fasting Induces Stem Cell Regeneration, Restores Immune System
In the first evidence of a natural intervention triggering stem cell-based regeneration of an organ or system, a study in the June 5 issue of the Cell Press journal Cell Stem Cell shows that cycles of prolonged fasting not only protect against immune system damage – a major side effect of chemotherapy – but also induce immune system regeneration, shifting stem cells from a dormant state to a state of self-renewal.
67age">
<!>"hat needs to shut down in order for these stem cells to switch into regenerative mode. It gives the 'okay' for stem cells to go ahead and begin proliferating and rebuild the entire system," explained Longo, noting the potential of clinical applications that mimic the effects of prolonged fasting to rejuvenate the immune system. "And the good news is that the body got rid of the parts of the system that might be damaged or old, the inefficient parts, during the fasting. Now, if you start with a system heavily damaged by chemotherapy or aging, fasting cycles can generate, literally, a new immune system."
Prolonged Fasting Reduces IGF-1/PKA to Promote Hematopoietic-Stem-Cell-Based Regeneration and Reverse Immunosuppression.